Automatic Classification
Our early methods for automatically classifying bird phrases were primarily with Hidden Markov Models. These required a fairly large training set.
David Cohen, then an undergraduate in the Department of Electrical Engineering, improved on this with Support Vector Machines, available for Linux systems through
http://taylor0.biology.ucla.edu/al/bioacoustics/.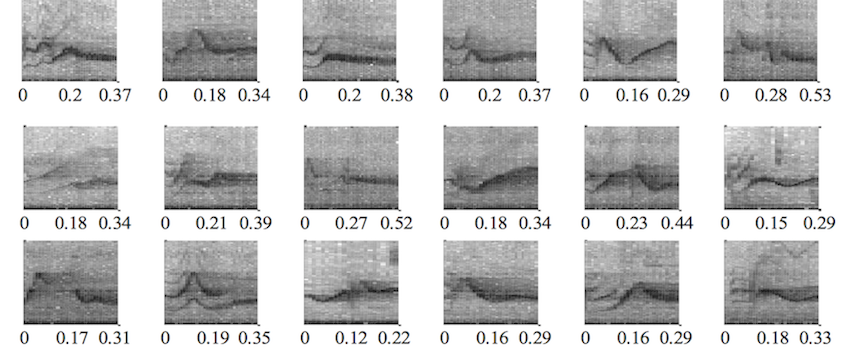 Sensor Arrays
Travis Collier and Lewis Girod are largely responsible for developing the sensor arrays that are central to our research effort.
https://grassi2.ucdavis.edu/~travc/voxnet/